Enterprise grade IT for startups & SME's
We have made commitment to ourselves to help businesses across the globe harness the power of technology and give them the competitive edge. We believe that our expert advice should not be reserved for large multinational companies and working together with innovative businesses and entrepreneurs we can play an integral part of their company's success.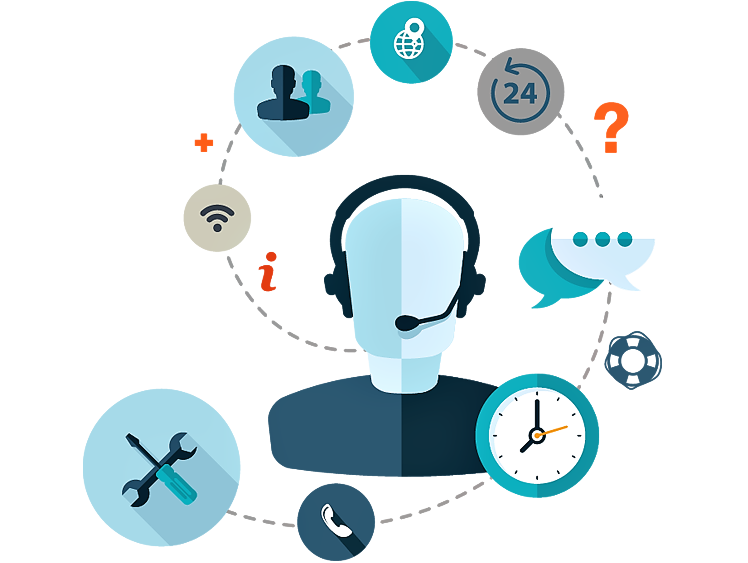 One monthly fee covering all your IT costs that you can scale up and down to suit the needs of your business. Leveraging the latest cloud technology we can setup and deploy your virtual IT department in minutes giving you the tools you need to operate in the modern world.
User account management
We setup all the user accounts required by your business and make sure they have access to all the right tools using the Microsoft Azure Active Directory.
Enterprise email system
We configure, manage & maintain the Office 365 exchange environment as well as configuring your devices to make sure you have access to your email whenever & wherever you are.
Domain admin
We can purchase, renew & manage all the technical aspect of your domain name(s). We then ensure they are configured to work with your Microsoft Azure active directory & email system.
Accountancy software
An essential tool that any business needs is accountancy software we can setup and manage access to a number of cloud based solutions.
Microsoft Office Applications
We advise on what Microsoft Office 365 subscription is best for your business and tied into the user management service we ensure the right licenses are purchased & applied to the right people.
Professional Phone System
We can configure your cloud-based Microsoft Teams phone system to have multiple local/free phone numbers, direct dial numbers, call queues & pick groups allowing you to answer calls anywhere in the world on multiple devices.
Professional website
In the digital world a modern responsive website is essential. We have tried to remove the high cost usually involved in implementing professional looking website by offering a monthly fee that covers the design, implementation, maintenance and hosting.
IT Leadership as a Service
We can provide world class IT leadership as a service tailored to suit your business needs & budget, whether you cannot justify the cost of a full-time position or have a short-term requirement we can help. We extend your virtual IT department to include a Virtual CIO.
Strategic & financial IT planning
We implement a governance framework to ensure that the IT & business strategy are aligned. We produce a detailed budget for the IT strategy and constantly track that we are on time & budget.
The basic, standard and professional packages are designed for start-ups, small businesses or individuals. The 3 services included in the basic package; user account management, enterprise email system & domain admin combined to give the essential IT services needed by any business. Then the standard package builds on those essential services and introduces the essential software businesses need to operate (accountancy software, word, excel etc). With the professional package adding websites and a phone system we believe that gives you the same level of services a traditional onsite IT department provides at a fraction of the cost.
Finally, the enterprise package is designed for slightly bigger companies that need to introduce IT leadership into their business or start-ups that are technology based but maybe lack real IT industry experience.
We haven't included sourcing hardware or network equipment within an office space, but we advise on this topic free of charge as part of our offering with any package purchased. All packages include both license and service costs which are fixed depending on the number of users. Depending on the package there may be additional consumption costs, for example within the professional package we offer a phone system which has a fixed cost per user but there is a variable monthly cost for making calls.
We offer fixed packages from a little as £90 per month but we can tailor the packages to suit your individual needs. If you are unsure what you need why not contact us and one of our friendly members of staff, we happily arrange a free consultation to talk through all the options.
Basic
User account management
Enterprise email system
Domain admin
Standard
Basic plus...
Accountancy software
Microsoft Office Applications
Professional
Standard plus...
Professional Phone System
Professional website
Enterprise
Professional plus...
IT Leadership as a Service
Strategic & financial IT planning